Today's Featured Custom Floral Arrangements
For Delivery please call us at 207-363-5367. (Visa, MasterCard, Amex & Discover accepted)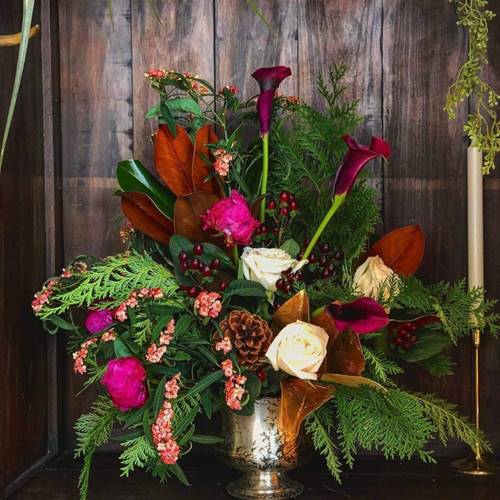 High End Arrangement
This tall and showy arrangement will wow you! $125.00 to $175.00
$125.00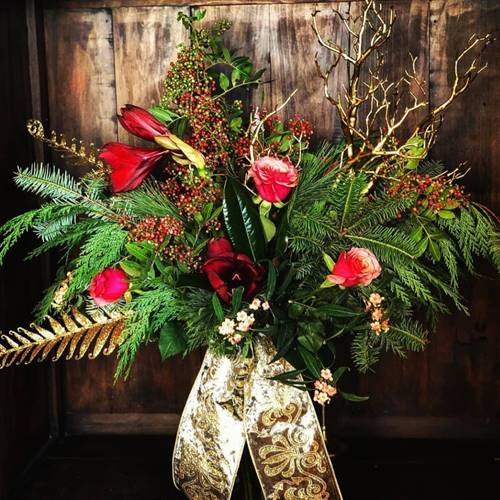 The Signature Show Stopper
This high style arrangement is one of our favorites! $175.00 to $250.00
$175.00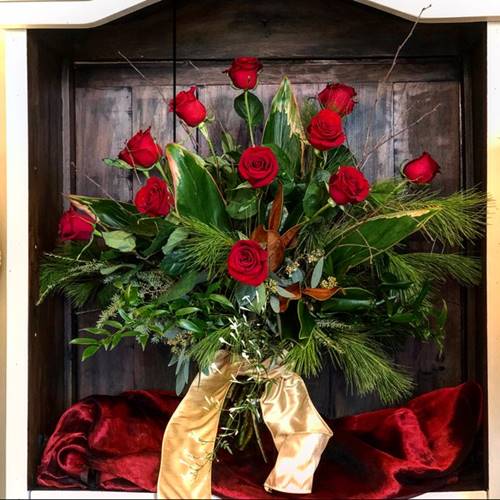 Premium Dozen Roses
Premium dozen roses arranged $125.00
$125.00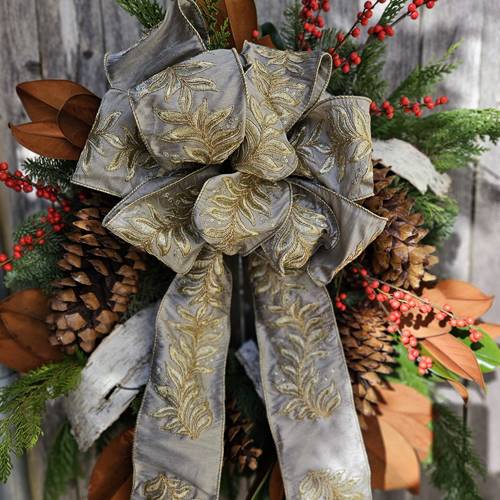 Custom Evergreen Wreath
Decorated Evergreen Wreath made with traditional or glitz decor. $75.00 - $250.00
$75.00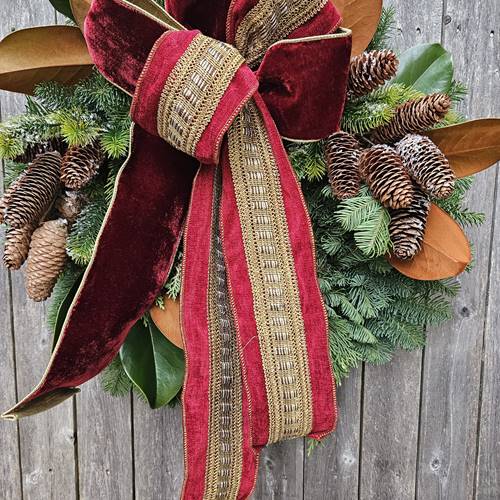 Custom Evergreen Wreath
Decorated Evergreen Wreath made with traditional or glitz decor. $75.00 - $100.00
$75.00
Magnolia Wreath
Magnolia wreath kissed with bronze and sure to impress
$95.00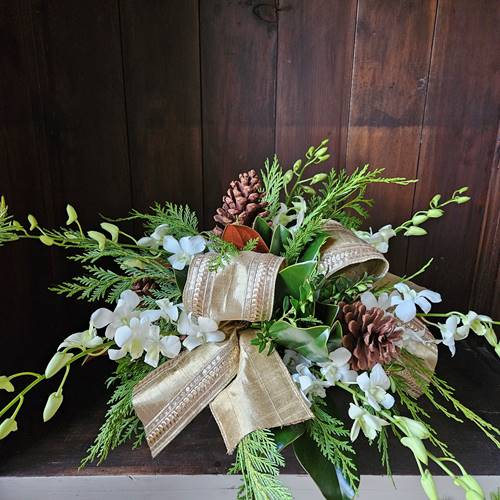 The Margo
High End centerpiece with gold gilded ribbon, winter greens, pine cones & orchids. $125.00 to $225.00
$125.00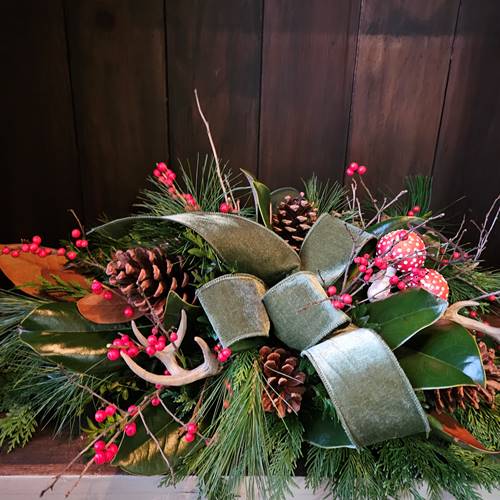 The Siberian Centerpiece
Traditional Siberian decor with winter greens, velvet ribbon, pine cones, mushrooms and antlers $135.00 to $250.00
$135.00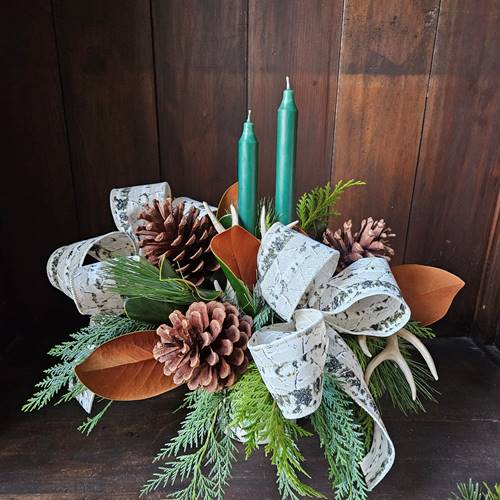 Woodland Centerpiece
Traditional winter greens, pine cones, taper candles, birch ribbon and Antlers $85.00
$85.00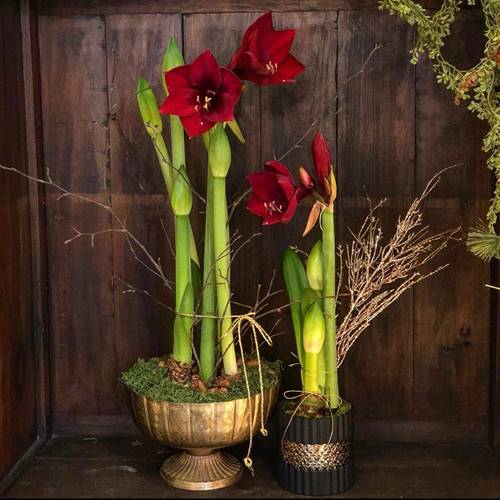 Planted Amaryllis
Our Amaryllis are dressed to impress! Singles and triples. $65.00 to $135.00
$65.00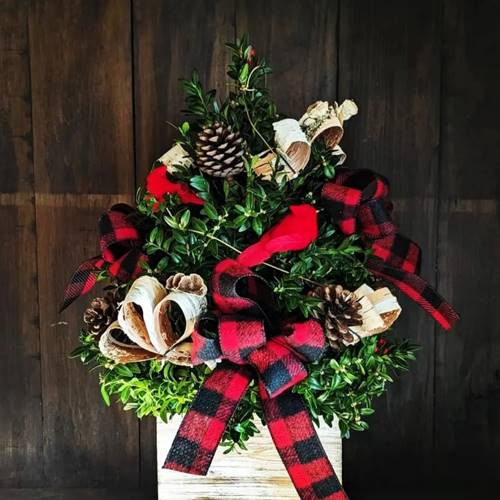 Decorated Boxwood trees
Decorated Boxwood trees, traditional or glam and glitz. $95.00 - $125.00
$95.00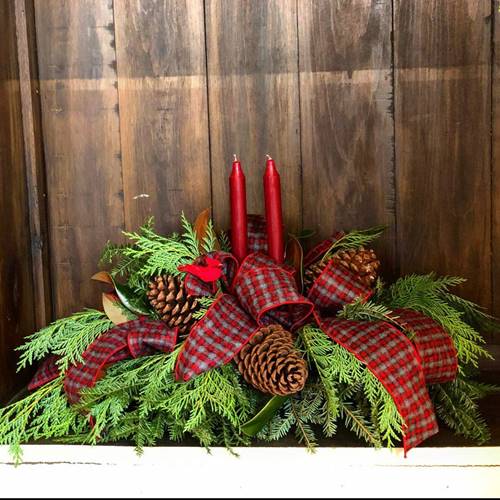 Iconic Maine
Locally harvested Maine evergreens, berries and cones. Traditional Plaid ribbon. Can be designed with or without taper candles. $100.00 - $125.00
$100.00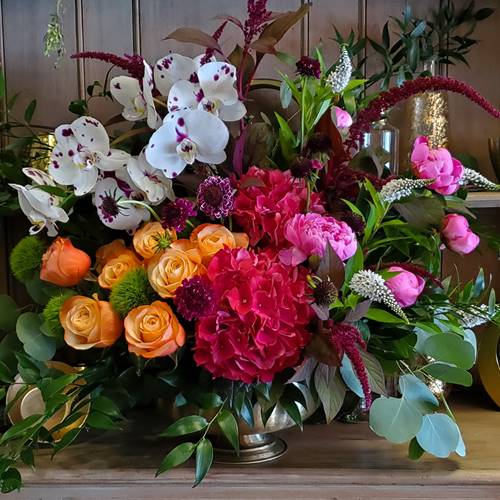 Packed With Premium
This Lush flower arrangement is packed with premium flower. It will wow you! $175.00 to $250.00
$175.00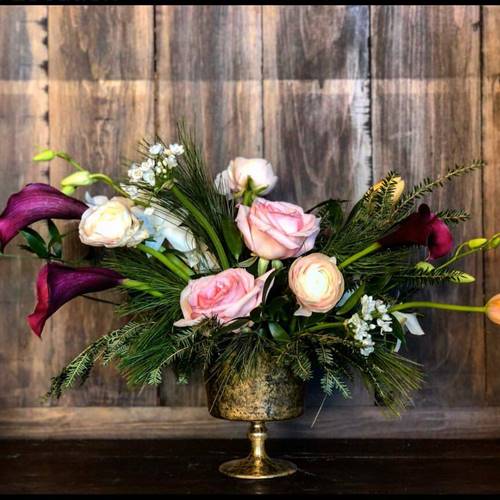 The Horizon
Premium seasonal flowers in this styled design $95.00 to $125.00
$95.00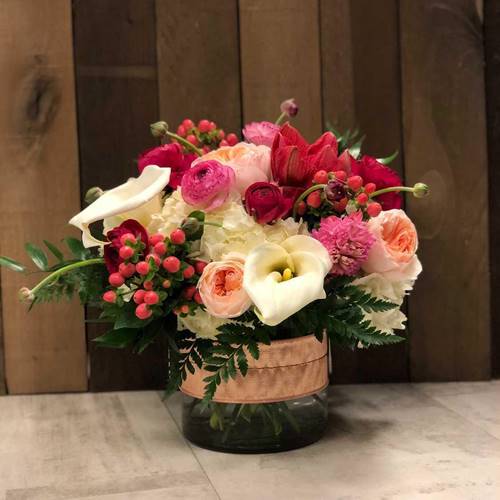 Bold+Bright Lush Cylinder
Textured Arrangement in premium glass $85.00 to $175.00
$85.00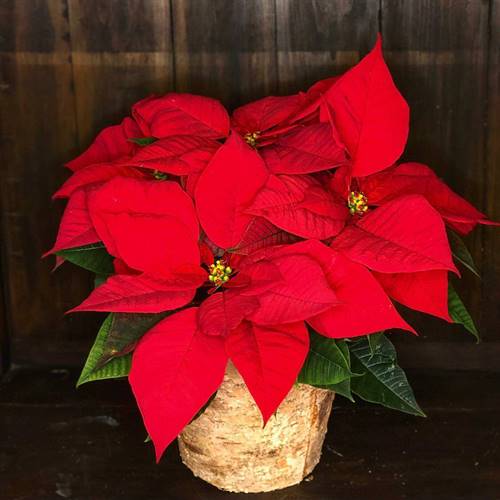 Poinsettia Plant
Lush Poinsettia in birch pot with ribbon. $65.00 to $100.00
$65.00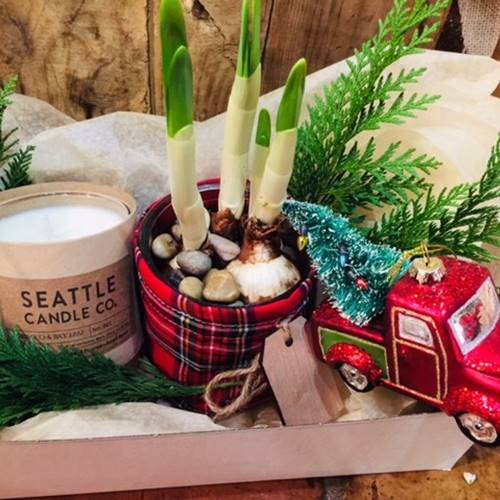 Christmas Gift Set
Christmas Ornament, mini pot of potted paperwhites and a candle all boxed up! $65.00
$65.00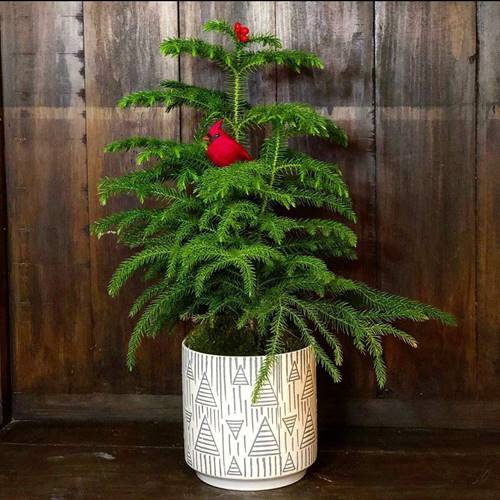 Norfolk Island Pine
Norfolk Island Pine Plant with red cardinal, potted in ceramic $75.00
$75.00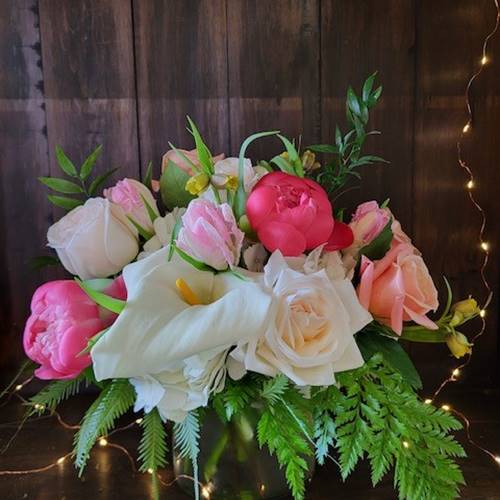 Pastel Glass Cylinder
Textured Arrangement in premium glass $85.00 to $175.00
$85.00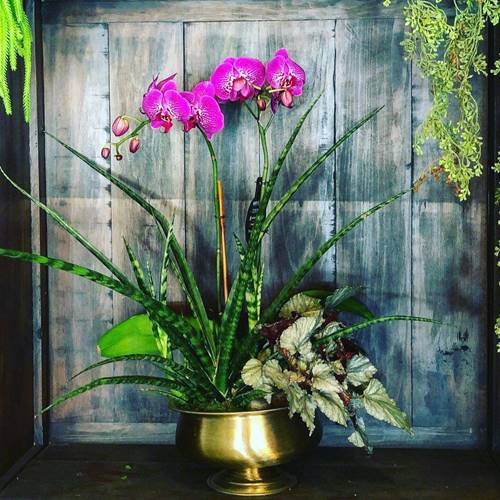 Premium Orchid Planter
Premium Orchid Planter $150.00
$150.00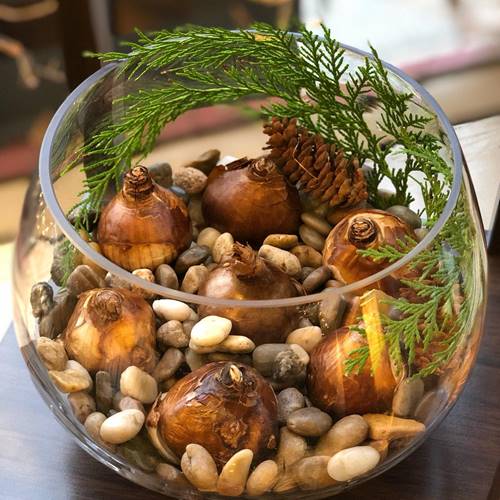 Planted Paperwhite Bulbs
Fragrant Paperwhite Bulbs planted in keepsake container with special touches $65.00 to $100.00
$65.00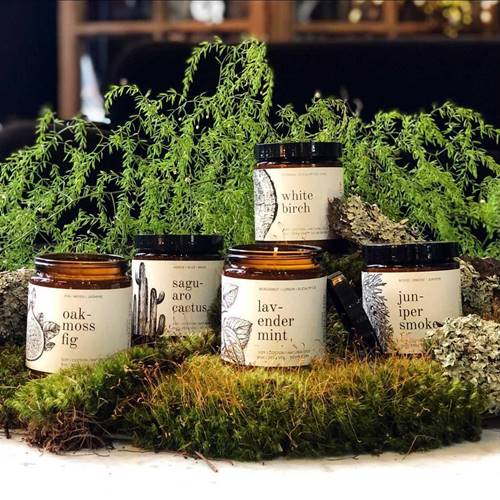 Broken Top Candles
We are in love with our new candle line by Broken Top Candle Company! Made with plant based wax, cotton wicks and essential oils. They are Eco-friendly and biodegradable! Upgrade your order with one today! $28.95
$28.00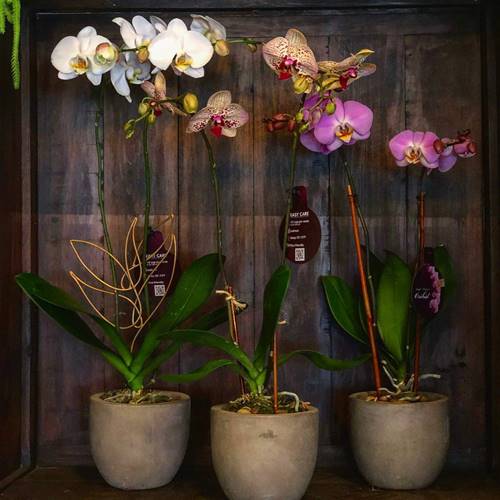 Orchid Plants
Tropical Beauties Medium $65.00 to $125.00
$65.00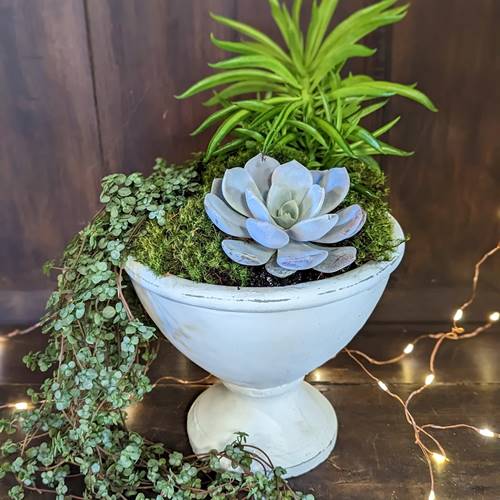 Succulent Garden
Hand picked assortment of unique succulents planted in our contemporary benoit pot w/ locally harvested moss + beach stones.
$85.00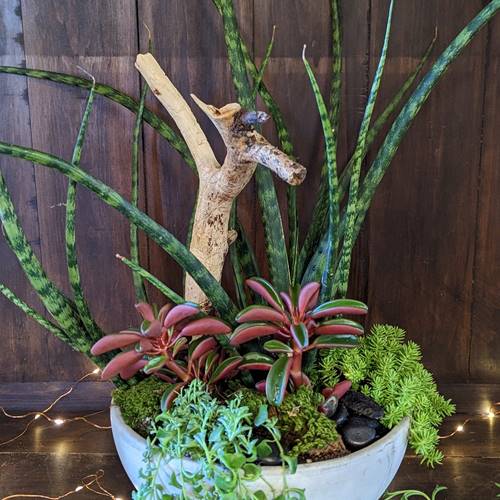 Custom Indoor Garden
Our designers will curate a custom garden with our high end plants in one of our premium containers. The garden will include local moss, interesting stones + other organic touches. $150 - up.
$150.00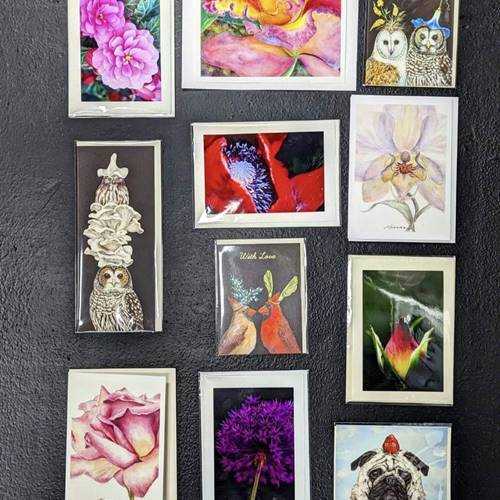 Cards
Add a beautiful York Artist card or one from our Hester & Cook collection to any order $7.50
$8.00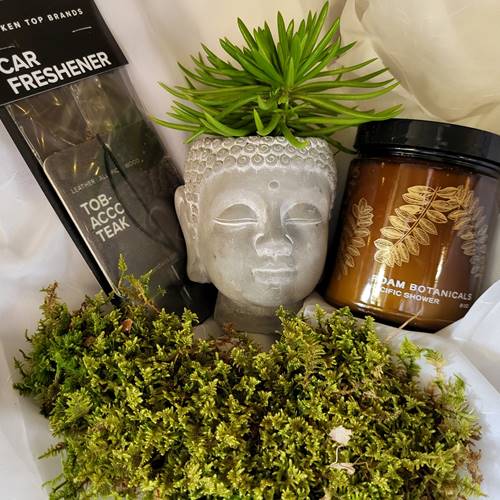 Buddah Gift Set
Adorable Buddha pot w/ succulent + candle w/ car air freshener
$65.00